Hummingbirds voice and harmony workshops and other projects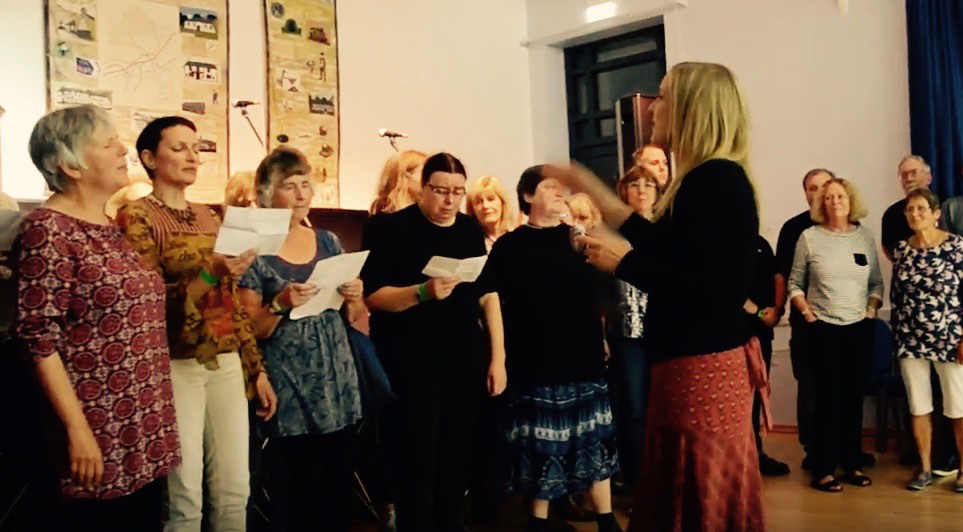 Rowan specialises in vocal harmony arrangement and offers voice and harmony singing workshops.
Rowan says:
"Singing together is a wonderful thing.
As well as being a fun thing to do it has many health benefits too. I offer harmony singing and voice workshops which can be tailored to your needs and abilities -see below.
I trained with Frankie Armstrong and Sarah Harman and am a member of the Natural Voice Network. Website: https://naturalvoice.net
I teach by ear so there's no need to read music or be experienced. You just need to want to have a go!"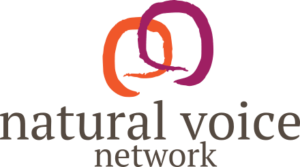 Upcoming workshops with Rowan:
19th to 21st July, Newcastle on Clun.
Summer Singing Weekend with NVN practitioners Sue Harris, Polly Bolton, Ros Thomas, Penny Vincent and Rowan Godel.
For more info see below or contact Penny Vincent singingstaffs@gmail.com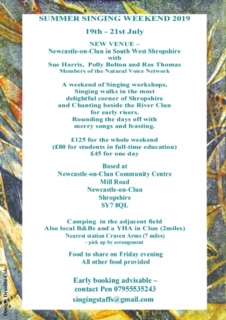 Coming next – join me in Warmington, Oxfordshire on Sunday 18th August for an uplifting one day harmony singing workshop: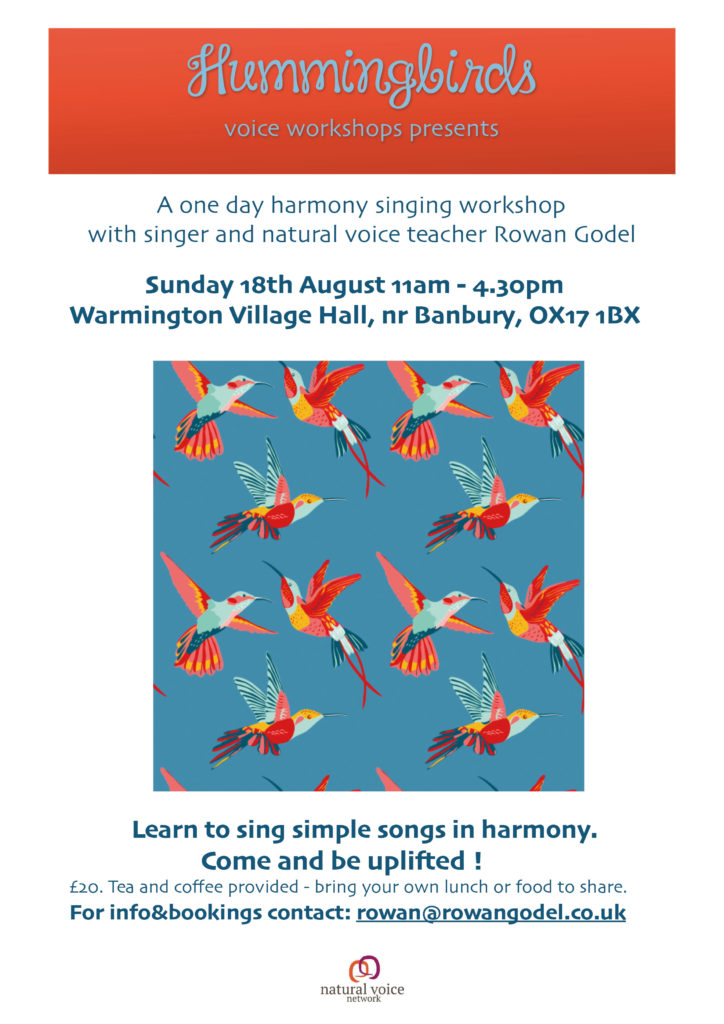 I also offer one day harmony singing workshops. Please contact me via the link below to discuss and book.
Wedding-Hen "do's"
Would you like to do something different before your big day ? Sing with your female friends ! It's a great way to honour your friendships together and have a lot of fun too!
Singing in the work place
Been stuck at your desk all day ? I offer lunch time or after work harmony singing sessions for 1hr. Release all that tension and sing it away!